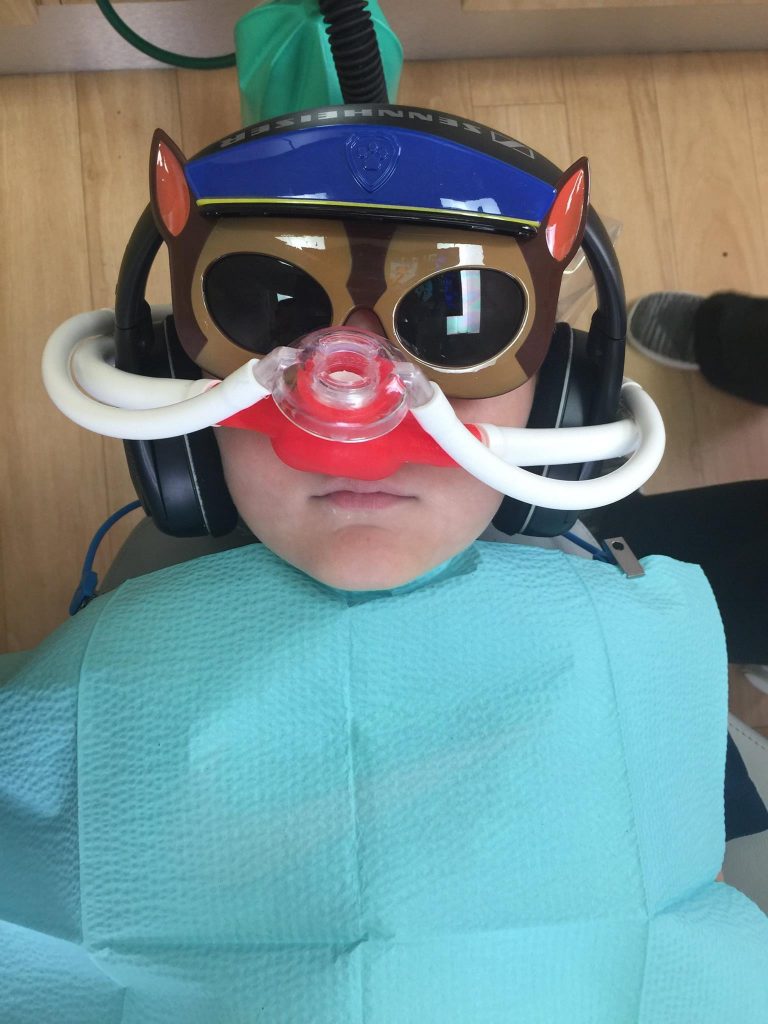 ---
Did you know that Nitrous Oxide has been used for dental procedures for over 100 years? 
It also is the safest way to help your child feel comfortable and relaxed for their more uncomfortable appointments, such as fillings and  extractions. You may know Nitrous more commonly called "Laughing Gas." Nitrous is an odorless gas that helps ease pain, anxiety and even high gag reflexes. Nitrous is not there for the purpose to sedate your child and will not make your child fall asleep. Your child is able to communicate with you and move around throughout their whole procedure on Nitrous Oxide. 
It is important that a child does not have a lot to eat before their procedure when using Nitrous. Nitrous can give the effect of motion sickness, which can tend to make them nauseous – something small such as toast, soup, or some crackers would be light on their bellies.
Nitrous Oxide works very quickly once your child breaths in this gas they will feel drowsy and their hands and feet may even feel "tingly." They keep this nasal hood on throughout their whole procedure; once the procedure is close to the end, the Nitrous will be turned down and wears off very quickly, meaning they can get back to their daily activities such as playing, eating, or going to school, right after they have completed their treatment!
---